Initial Coding Sessions and Game Reviews!
Many good things have been happening at your Coding Park!
We had been working on getting your feedback, advertising Golden Quest, and creating more and more levels with pedagogic value.

In the middle of last November we participated in a big event for kids at Paris. https://startupforkids.fr/startup-for-kids-2017/ During 3 full-days we had a lot of fun looking at the reactions of our users and getting a lot of feedback and nice comments. Two of these days were open to the public and the third day was dedicated to school groups, so apart from hundreds of kids, we met both educators and parents. We love to hear from different points of view 🙂
Some weeks before this event, we had a good news! We were selected and nominated as finalist of the Startup for Kids 2017 contest in the "Tools for Educators and Students" category. For the selection of the three finalists, they took into account the votes of the community and the opinion of a specialized jury.
Unfortunately, we did not had the prize, but the experience was enriching and we had the opportunity to pitch our platform to a large audience during the event. It was very satisfactory to hear that our work on the students progress dashboard has been appreciated by educators.

In December, we continued working on the game based on users feedback and we added new lessons and challenging puzzles.
Then, this January 2018, we were happy that others started to talk about Coding Park and our first game Golden Quest. Geek Junior, a well-known online magazine for kids and technology, wanted to talk about us! They made a review of the game and they highlighted its capability to be a perfect candidate as a transition from block-based languages to real world programming languages. Apart from their personal review, they included a long interview where we explained our opinion about this subject. You can read the complete interview here: https://www.geekjunior.fr/coding-park-golden-quest-coder-18624/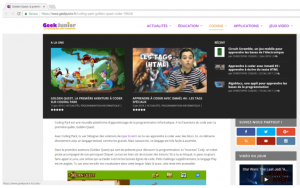 In the meanwhile, we had another nice surprise. Phaser World, a community of game developers, selected Golden Quest as the "Game of the Week" and they made a very inspired review highlighting both the educational and entertainment values of the game. You can read the complete review here: https://phaser.io/news/2018/01/golden-quest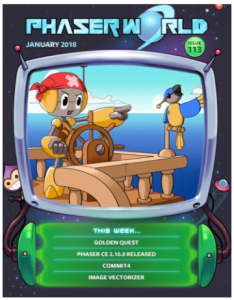 As a summary, after these months, we gathered a large list of testimonials from different perspectives: kids, parents, educators, and specialized individuals. The feedback about Coding Park and Golden Quest was very encouraging, so stay tuned!