Learning While Having Fun!
The Coding Park Team is working hard to launch a new platform that's going to change the way kids learn coding. Experience your first coding adventure by playing Golden Quest, our first game. Leave us your email below, and we'll notify you the minute we open the doors!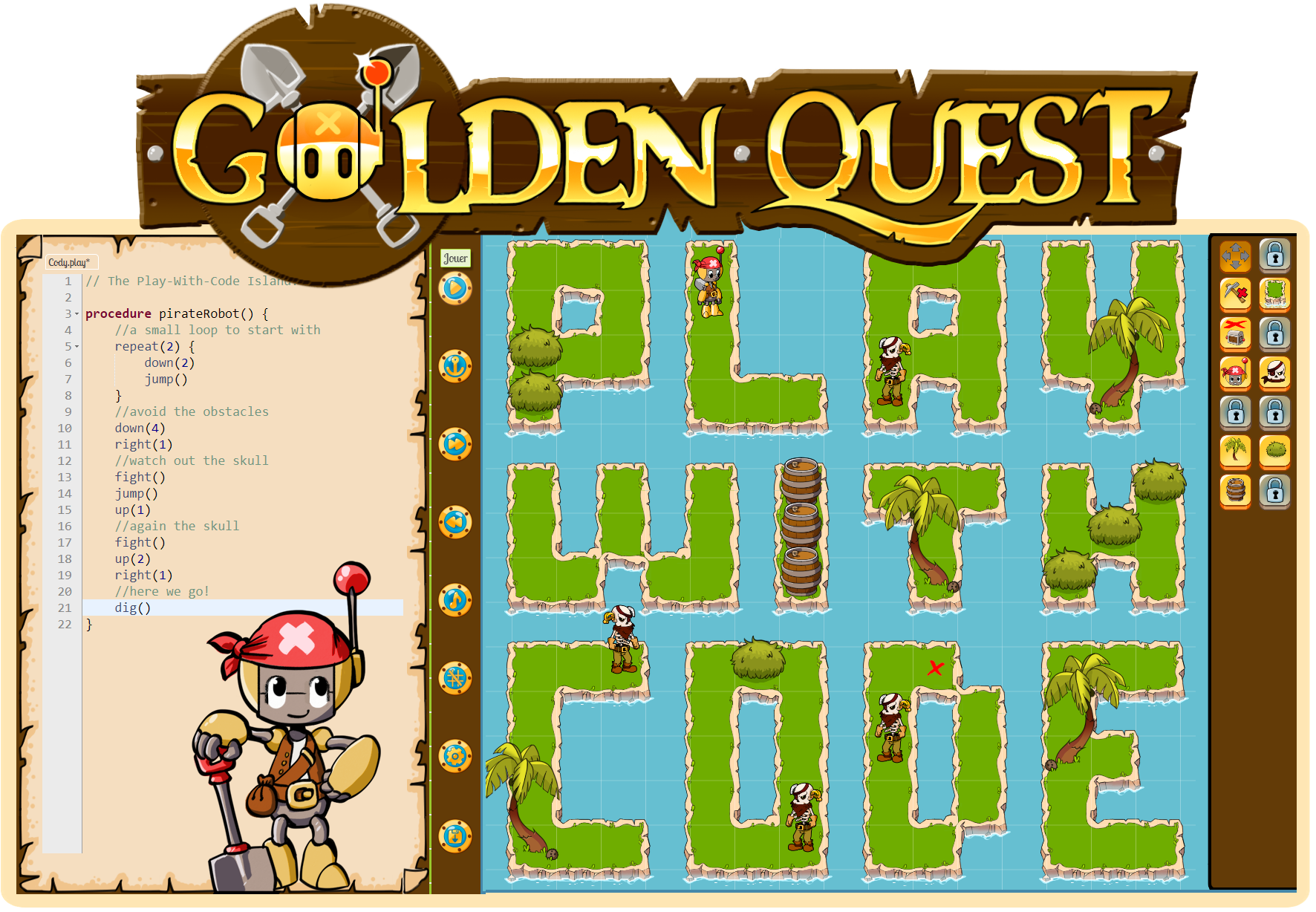 Take part in The Golden Quest and write the code of Cody, the pirate robot, to help him find treasures. Cody needs the treasures, because it's the only way he can deliver the world from Voltar, and thanks to you and Luna the mermaid, he will make it. The more you help Cody finish the challenges, the better will be your coding skill.